Back

Japanese whisky

Sélection

Tous les whiskies

Tous les whiskies

Sake & Co

Tous les sakés

Fruits liqueurs

Toutes les liqueurs

Spirits from Japan

Inspiration

Mixology

Article

Shinshu, the historical distillery of Mars Whisky

If we were to rely on the Mars Whisky bottlings of the last ten years, we could think that Shinshu is a young distillery...

Read more
Back

Japanese whisky

Whisky Japonais

Guide me!

New

Distilleries

Distilleries

Sake & Co

Saké type

All sakes

Best-seller

Umeshu - Liqueurs de fruits

Umeshu - Fruit liqueurs

Liqueurs de fruits

All fruit liqueurs

We like

Alcools traditionnels

Traditional alcohols

Spirits from Japan

Gin type

Best-seller

Rhum japonais

Japanese rum

Rhum

Rare

Vodka du japon

Japanese vodka

Vodka

Best-seller

Inspiration

Currently

Currently

/ Atelier du Saké

Atelier du Saké

Discover the exclusive corner shop of the Atelier du Saké and get access to all their great sake and Japanese alcohols.

Mixologie
Your cart
Your basket is empty at the moment
If you want to save products for later you need to login first : Sign in
The Last Piece.
Although Scottish distilleries are working together for a longtime, exchanging barrels and creating joint bottlings or opening the field to third-party blenders, this approach remains culturally distant from Japanese logic. And yet things are changing little by little and these two whiskies are proof of that since they are the result of blending malts from no less than 5 competing Japanese distilleries! A product rare in its availability (300 and 800 bottles worldwide) but also in its DNA.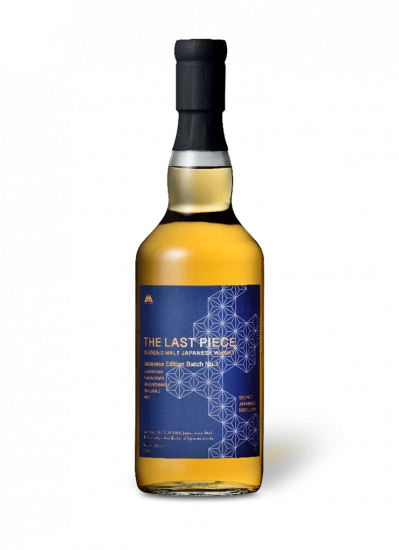 The Last Piece Japanese Blended Malt whisky is the fruit of a unique collaboration between 5 famous Japanese craft distilleries, one of which is withholding its name.
50 ° - 70 cl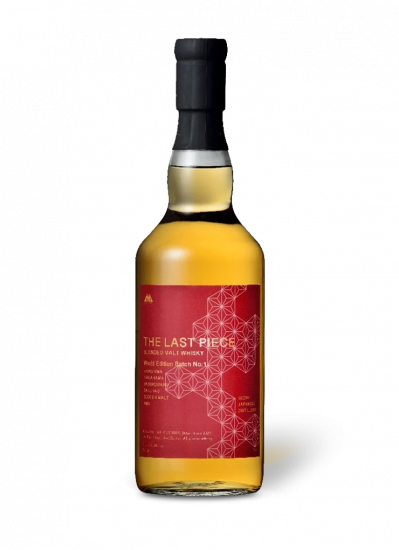 The Last Piece World Blended Malt whisky from Japanese bottler T&T Toyama is the fruit of an exceptional collaboration between 5 Japanese distilleries: Saburomaru, Sakurao, Nagahama, Eigashima, and a secret...
50 ° - 70 cl