Back

Japanese whisky

Sélection

Tous les whiskies

Tous les whiskies

Sake & Co

Tous les sakés

Fruits liqueurs

Toutes les liqueurs

Spirits from Japan

Inspiration

Mixology

Article

Shinshu, the historical distillery of Mars Whisky

If we were to rely on the Mars Whisky bottlings of the last ten years, we could think that Shinshu is a young distillery...

Read more
Back

Japanese whisky

Whisky Japonais

Guide me!

New

Distilleries

Distilleries

Sake & Co

Saké type

All sakes

Best-seller

Umeshu - Liqueurs de fruits

Umeshu - Fruit liqueurs

Liqueurs de fruits

All fruit liqueurs

We like

Alcools traditionnels

Traditional alcohols

Spirits from Japan

Gin type

Best-seller

Rhum japonais

Japanese rum

Rhum

Rare

Vodka du japon

Japanese vodka

Vodka

Best-seller

Inspiration

Currently

Currently

/ Atelier du Saké

Atelier du Saké

Discover the exclusive corner shop of the Atelier du Saké and get access to all their great sake and Japanese alcohols.

Mixologie
Your cart
Your basket is empty at the moment
If you want to save products for later you need to login first : Sign in
Kaikyō
Japanese Whisky
Created in 2017, the Kaikyō distillery is one of the new Japanese distilleries and produces Japanese gin and blended whiskies while awaiting its probable future homemade single malt.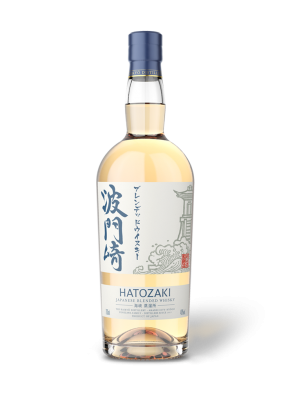 Kaikyō Distillery
Founded in 2017, the Kaikyō distillery is one of those new distilleries that contribute to the current diversification of Japanese whiskies.
Built at the initiative of Kimio Yonezawa as a tribute to the century-old distillation know-how of the family business, the distillery takes its name from the world's longest hanging bridge, Akashi-Kaikyō, located nearby.
Based in Akashi, not far from another distillery well known to Japanese whisky lovers, Kaikyō relies on more than a century of alcohol production within the Yonezawa family, first with the Akashi-Tai sakes brewery then, from 1917, with Japanese distilled spirits such as Shōchū.
Inspired by the distillation and blending expertise acquired from Western colleagues, Kimio Yonezawa, the house master blender and distiller, today engages all his know-how and his curiosity in the artisanal production of gin and whisky.
Equipped with Forsyths stills, the Kaikyō distillery also has a rich cellar with a large variety of barrels, including American oak wood barrels, sherry casks, sakura cherry wood or Japanese mizunara oak.
She produces a Japanese gin, 135 ° East Hyogo, and contributes to the development of Hatozaki whiskies while waiting for a future single malt produced exclusively on site.
See available products