Back

Japanese whisky

Sélection

Tous les whiskies

Tous les whiskies

Sake & Co

Tous les sakés

Fruits liqueurs

Toutes les liqueurs

Spirits from Japan

Inspiration

Mixology

Article

Shinshu, the historical distillery of Mars Whisky

If we were to rely on the Mars Whisky bottlings of the last ten years, we could think that Shinshu is a young distillery...

Read more
Back

Japanese whisky

Whisky Japonais

Guide me!

New

Distilleries

Distilleries

Sake & Co

Saké type

All sakes

Best-seller

Umeshu - Liqueurs de fruits

Umeshu - Fruit liqueurs

Liqueurs de fruits

All fruit liqueurs

We like

Alcools traditionnels

Traditional alcohols

Spirits from Japan

Gin type

Best-seller

Rhum japonais

Japanese rum

Rhum

Rare

Vodka du japon

Japanese vodka

Vodka

Best-seller

Inspiration

Currently

Currently

/ Atelier du Saké

Atelier du Saké

Discover the exclusive corner shop of the Atelier du Saké and get access to all their great sake and Japanese alcohols.

Mixologie
Your cart
Your basket is empty at the moment
If you want to save products for later you need to login first : Sign in
135° East Hyogo Dry Gin
Gin - 42% - 70 cl
135° East Hyogo Dry Gin is a handcrafted gin distilled from the classic botanicals of a London Dry (juniper berries, coriander seeds, angelica), 5 Japanese botanicals (yuzu, sansho pepper, cedar wood, shiso leaves, chrysanthemum)
Read more
This product is no longer available for sale, pending its return, you may be interested in:
Description
135° East Hyogo Dry Gin is a handcrafted gin distilled from the classic botanicals of a London Dry (juniper berries, coriander seeds, angelica), 5 Japanese botanicals (yuzu, sansho pepper, cedar wood, shiso leaves, chrysanthemum), and a special ingredient ; a drop of distilled junmai sake. Before being blended for the final result, the botanicals are distilled independently of each other, and under vacuum to obtain a more delicate distillate.
135° East Hyogo Dry Gin takes its name from the longitude on which the distillery is located. Its aromatic profile with a perfect balance between complexity and harmony expresses a floral nose and clove neck notes. On the palate the silky texture accompanies notes of citrus fruits and flowers which turn into peppery and spicy notes on the finish.
Brewers of sake since 1856, the Yonezawa Family began distilling in 1917. On the occasion of the celebration of 100 years of spirits production, two new Forsyth's stills were installed at the Akashi site giving birth to a new distillery named Kaikyo in honor of the famous Akashi Kaikyo Bridge located nearby.
Détails
Details 135° East Hyogo Dry Gin
Type

Gin

Producer

Akashi Sake Brewery

Distillery

Kaikyo

Region

Honshu - Hyogo

Strength

42%

Volume

70 cl

Packaging

Bottle only

Read more
The distillery
The distillery

Kaikyō Distillery

Founded in 2017, the Kaikyō distillery is one of those new distilleries that contribute to the current diversification of Japanese whiskies.

Built at the initiative of Kimio Yonezawa as a tribute to the century-old distillation know-how of the family business, the distillery takes its name from the world's longest hanging bridge, Akashi-Kaikyō, located nearby.

Learn more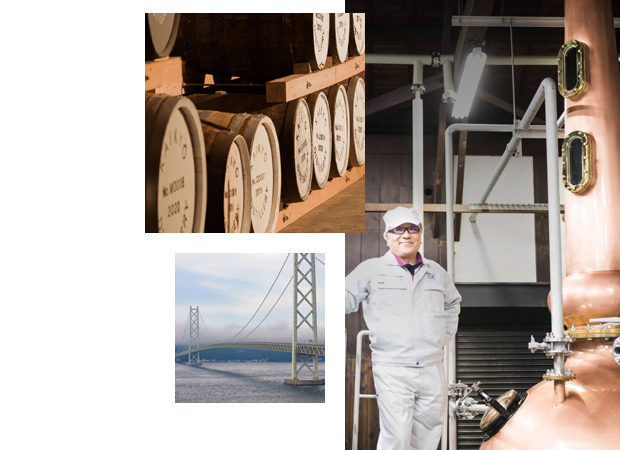 Cocktail & Highball
Ideal in highball for a fresh and light Japanese style cocktail!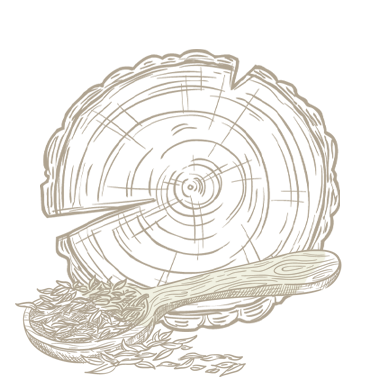 Woody
Notes of undergrowth, humus, bark, oak, resinous, ...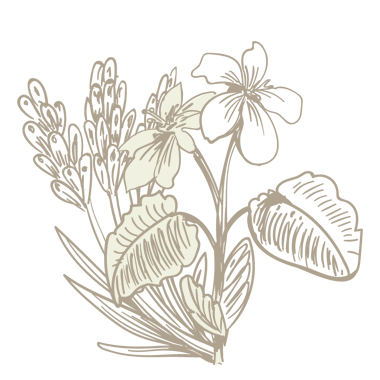 Flowers
Notes of rose, lavender, lila, orange blossom, geranium, heather, ...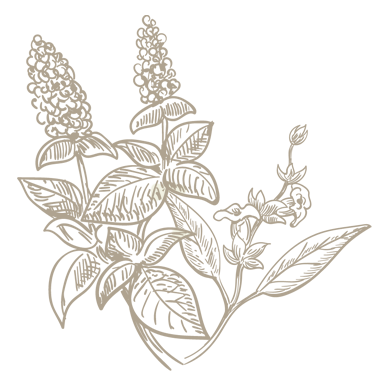 Herbaceous
Notes of mint, aromatic herbs, eucalyptus, cut grass, ...
Uisuki suggests you