Created in 2013 when Japanese whisky was only known to the most curious or the most discerning spirits connoisseurs, Uisuki was then the first online store in the world to choose to specialize in a single whisky origin, Japan. Since then, our objective has not changed : we are still committed to promoting and facilitating access to these high quality artisanal products that are Japanese whiskies, while opening up more widely to all spirits from Japan and particularly to sake.
7 (good) reasons to choose us.
The expertise of a Japanese whisky specialist...
Like others before and after us, we have chosen to sell spirits online, and particularly whiskies. However, from the beginning, we have chosen to be over-specialized by offering only whiskies from Japan and this even in the choice of our name as "Uisuki" is the Japanese pronunciation of the word whisky (ウイスキー).
This ultra-specialization commits us to a thorough knowledge of our products. We are thus obliged to a rigorous selection of Japanese whiskies based on 4 criteria: authenticity, Japanese roots, transparency on the origins and production methods, and ultimately quality.
Buying a Japanese whisky on Uisuki, it is thus the certainty to buy a "real" Japanese whisky or, at least, to choose in full knowledge of the origin of the whiskies used for the composition of the product.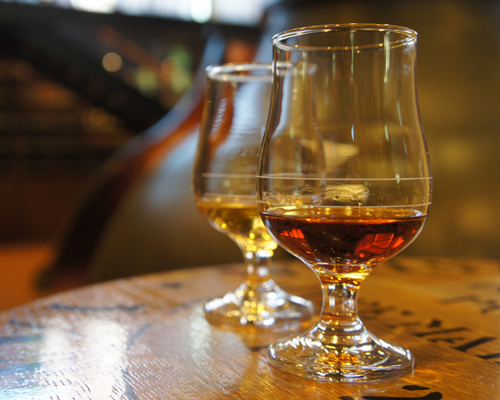 ...and sake and all the spirits of Japan.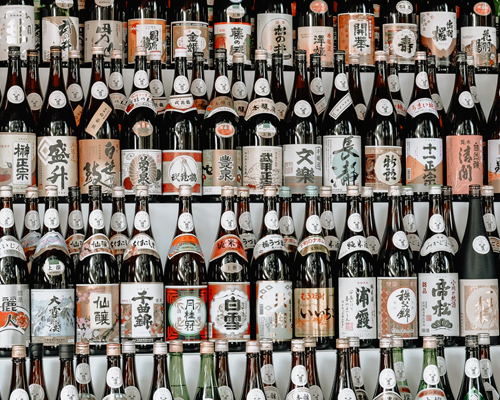 From the beginning of Uisuki, we opened our catalog to all the alcohols of Japan with a small selection of sake, umeshu, shochu, awamori and then, later, gin, rum and vodka.
In the last few years, we have strongly enriched our offer on these products and even more particularly on the most emblematic Japanese alcohol: sake. We now work with more than 15 different Japanese craft breweries to offer you nearly 40 references of sake, a few dozen fruit liqueurs and always a selection of shochu and awamori for the most connoisseurs. Proof of their importance to us, these products are in a dedicated section of the shop, on a par with whisky!
Finally, we always have a large choice of gin, rum and vodka from Japan with references from the biggest brands of the country of the rising sun.
Advice and help in choosing.
According to us, the advice has many forms and it also passes by complete and detailed product sheets with all the useful information to choose in an enlightened way. You will find, for each product :
A complete presentation
A detailed information sheet (brand, region, capacity, volume of alcohol, type of barrel, age, packaging, etc.)
Dominant aromas
The production method for whisky
The method of serving and a suggestion of accompaniment for the sake
The base component for shochu, vodka, rum and fruit liqueurs
Our tasting experience for some products
Innovation initiated by Uisuki back in 2013, we still offer our interactive guide which, in a few simple questions, helps you identify the Japanese whisky that suits you best, for you or to offer, according to your budget, your desires and your preferences.
We are also at your disposal by mail, live chat or by phone for an even more personalized advice.
Our own classification of Japanese whiskies.
The production method of whisky is an information criterion to which we are particularly attached. Since 2016, we are witnessing a great diversification of Japanese whisky with the opening of more than 10 new distilleries but also new recent brands, some of which are taking advantage of the interest in Japanese whisky to market blends announced as "Product of Japan" but whose real origin is sometimes much more vague than it seems..
In order to make it easier for all Japanese whisky lovers to find their way around, we have established our own classification of whiskies according to 5 types:
Whiskies officially "Japanese Whisky" composed exclusively of whiskies distilled, aged and bottled in Japan in accordance with the specifications recently validated by the main producers gathered within the Japan Spirits & Liqueurs Makers Association (JSLMA).
The "Japanese World Whisky" which are the result of the blending of whiskies distilled and aged in Japan but completed, for an often minority part, by foreign whiskies.
The "rice" whiskies, grain whiskies, inspired by the know-how of Awamori, using rice as a basic cereal. These products are indeed Japanese but it is their characterization as "whisky" that can sometimes be debated even though rice is a cereal.
The "Aged in Japan" whiskies which are mostly composed of foreign whiskies imported then aged and bottled in Japan, sometimes completed with a share of young whiskies distilled in Japan for the brands having a distillery.
The "Japanese influenced" whiskies which are composed of whiskies whose origin is not always clear but most probably foreign only and which are proposed in bottles paying tribute to the codes of Japan. Please note that these whiskies are very few on Uisuki, few being those which are in conformity with our selection criteria, notably on the transparency of the origins.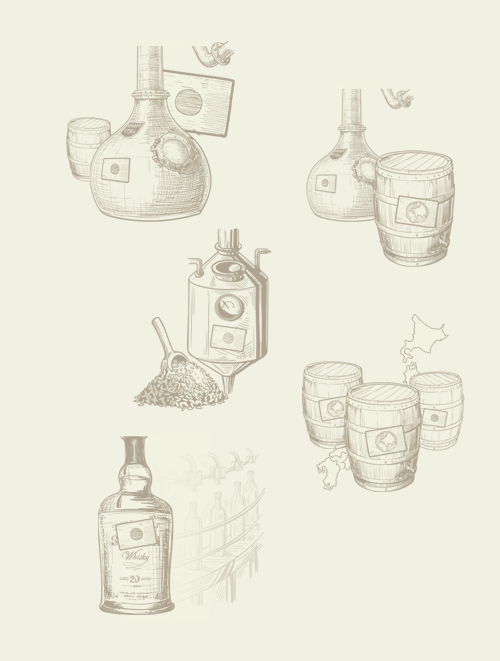 A stock in France.
The products offered on Uisuki all come from Japan, through the official importers and distributors of the different brands we work with. They are then stored in our warehouse near Paris, according to the specific needs of each type of product to ensure the best conservation.
Thus, if a product is available for purchase on our site, it is indeed in our stock ready to be shipped to you as soon as possible.

A human-sized structure.
At the origin of Uisuki, there are two friends who, from their school bench in Paris, imagined themselves as airline pilot and car designer. Several decades later, after a journey rich in travels around the world for one and entrepreneurial and digital projects for the other, the desire that brings us together is no longer that of childhood but it is no less fueled by passion. A passion for beautiful products, good spirits and more generally for Japan.
Since its creation in 2013, Uisuki has been managed by Les Bons Esprits (formerly The Japanese Spirit Company), a small, human-sized structure that places advice and service at the center of attention, exactly as an independent wine shop near you would.
Passionate and curious.
Our interest in Japan does not stop at spirits, that's why we are always curious to discover and offer you products that share the DNA of Japanese whisky, that is to say this imprint of Japanese culture, of artisanal know-how and this concern for quality. We hope to be able to propose you soon, an opening towards other beautiful products of Japan through punctual and eventful collaborations with other sites and specialists.
Moreover, our interest in spirits does not stop at Japanese products, that's why we are currently working on the opening of a second online store, dedicated this time to French spirits. In a few weeks, you will find on French Distilleries, a selection of the best distilled spirits produced in France, with an approach directly derived from Uisuki but with this touch of French spirit.
Hoping that this initiative will extend the experience started on Uisuki, we wanted to create a bridge between France and Japan with the creation of the Distiller's Club, common to our two online stores and designed for those who want the best of both worlds: express delivery, advantages, priority access to rare whiskies, ...