Your cart
Your basket is empty at the moment
If you want to save products for later you need to login first : Sign in
Kubota Senjyu Junmai Ginjo
Saké - Nihonshu - 15,5% - 72 cl
Kubota Senjyu Junmai Ginjo is a premium sake produced by Asahi-Shuzo Sake Brewery, founded in 1830 and located in Niigata Prefecture, Japan.
Read more
This product is currently no longer available for sale but we hope to be able to restock soon
Description
On the nose, Kubota Senjyu Junmai Ginjo offers delicate and floral aromas, with notes of fruits such as green apple and pear, as well as a slight touch of sweet rice. On the palate, this sake is light, fresh and elegant, with sweet and fruity flavors of green apple, melon and peach, and a hint of umami in the background. It has a silky texture and a clean, dry finish, with a slight acidity that gives it liveliness.
This sake is the first expression of the Kubota Sake brand which was established in 1985. It is made from high quality rice and pure spring water from the Niigata region, and brewed using traditional methods with a low temperature fermentation technique, which gives it a great aromatic complexity.
Kubota Senjyu Junmai Ginjo is a refined and balanced sake, which goes well with light vegetable dishes, but it can also be used to accompany seafood and fish sauce dishes.
Détails
Details Kubota Senjyu Junmai Ginjo
Type

Saké - Nihonshu

Category

Junmai Ginjo

Brand

Kubota

Brewery

Asahi-Shuzo

Region

Honshu - Niigata

Strength

15,5%

Volume

72 cl

Polishing rate

55% (Rice grain remaining)

Rice variety

Gohyakumangoku

Packaging

Bottle only

Read more
Brewery
Brewery

Asahi Shuzo - Kubota

Founded in the city of Nagaoka, in the heart of Niigata prefecture, a major rice and sake production center in Japan, the Asashi-Shuzo brewery is first and foremost known in Europe and around the world through its range of sakes: Kubota.

Since 1830, the house has been using all its expertise, from rice cultivation to sake brewing, to produce the best alcohol possible for nearly 200 years. If the main ingredient of sake obviously remains rice, it is first of all the pure and fresh water drawn near the brewery which contributes to the balance of alcohols produced by Kubota.

The rice, mostly of the Gohyakumangoku type, is grown by Asahi-Shuzo in partnership with local farmers in the Niigata region. It is then polished to different levels depending on the type of sake but overall at 50% for the Kubota sakes that we offer on Uisuki.

Note that the Asahi-Shuzo brewery has two "echigo toki" (master brewers), Motoyoshu Yamaga and Ryosaku Ohashi, which ensures perfect mastery and transmission of the house's know-how.

Finally, for those who are wondering: there are actually two breweries by the name of Asahi Shuzo. However, these are two different companies: one based in Iwakuni in Yamaguchi prefecture and represented by Dassai sakes and the other, presented here and therefore based in Nagaoka where Kubota sakes are brewed.

Learn more

Serve at temperature
Reveals all its flavors at room temperature
Vegetables
Will perfectly reveal the subtlety and freshness of your vegan dishes

Made from rice
Made from finely selected Japanese rice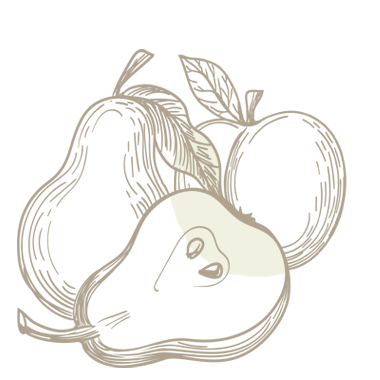 Yellow fruits
Notes of peach, apricot, apple, pear, plum, ...