Your cart
Your basket is empty at the moment
If you want to save products for later you need to login first : Sign in
Saburomaru The Sun 2022
World Blend - 48% - 70 cl
The Sun blended whisky 2022 edition from Saburomaru distillery is a subtle blend of malts distilled on site in Japan and aged grain whiskies imported from Scotland.
Read more
Description
The Sun is unique in that it is a blend of 50% malts distilled and aged in Japan, and 50% grain whiskies aged between 12 and 16 years imported from Scotland. This harmonious marriage between the two types of whisky creates an intense and balanced taste experience.
This whisky is neither colored nor cold filtered, thus preserving its authentic and natural character. It reveals itself with elegance at each tasting, revealing distinct notes at each stage. The nose is complex, offering aromas of oak and a subtle touch of smoked peat. On the palate, it is rich and captivating with flavors of barbecue sauce, dark chocolate and orange marmalade blending harmoniously. The finish is persistent, leaving a delicate spicy and smoky imprint that lingers on the palate.
Used in large quantities in this blend, the peated malt whisky distilled in 2018 at Saburomaru is aged primarily in sherry casks and mizunara oak barrels from Toga, Toyama Prefecture, giving it peaty flavors and a spicy character from the mizunara wood.
The imported grain whiskies were first aged in Scotland and then further matured in Japan in Nagano red wine casks and roasted casks made in Inami, adding a smooth texture and contributing to the overall harmony of the blend.
The Sun 2022 offers an unforgettable tasting experience, with its aromatic complexity, rich mouthfeel and lingering finish. A perfect choice for fans of Japanese blended whiskies with strong character such as Suntory Hibiki or Nikka From The Barrel.
Détails
Details Saburomaru The Sun 2022
Type

World Blend

Producer

Wakatsuru Shuzo

Distillery

Saburomaru

Region

Honshu - Toyama

Strength

48%

Filtration

Unchill filtered

Volume

70 cl

Bottling Date

2022

Type of cask

Sherry - Bourbon - Mizunara

Bottling

Small Batch - Limited Edition

Number of bottles

5320

Coloring

Uncolored

Peat

Peated

Ingredient

Malted barley & cereals

Packaging

Cardboard case

Read more
The distillery
The distillery

Wakatsuru Saburomaru

The history of Saburomaru distillery located in Tonami city (Toyama prefecture) starts in 1952 when Wakatsuro Shuzo, sake brewer and shochu producer, obtained the license to distill whisky.

Malt distillation began in 1954 with the creation of the Sunshine blend, and will continue discontinuously until 2016 when Wakatsuru Shuzo made the decision to renovate its facilities in the Hokuriku area to dedicate them to the production of malt whisky.

Learn more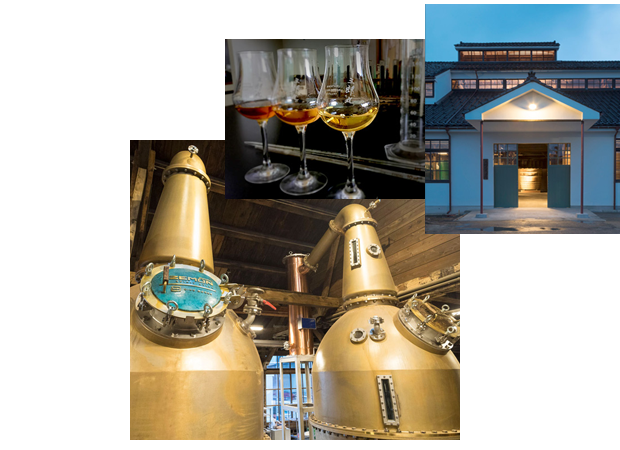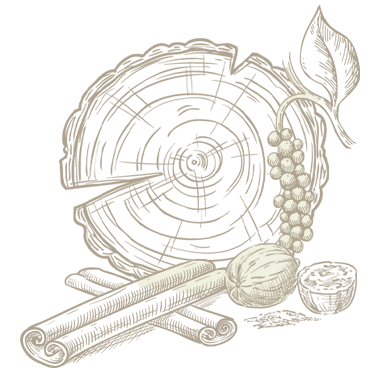 Woody / Spicy
Wood, pepper, nuts, ginger, humus, ...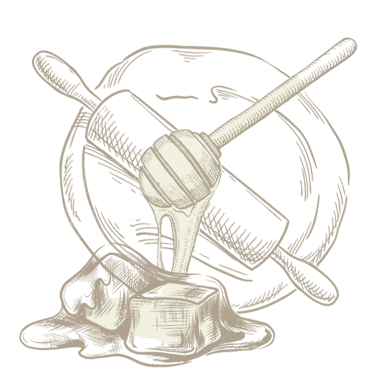 Confectionery
Baking, honey, toffee, custard, dried fruits, ...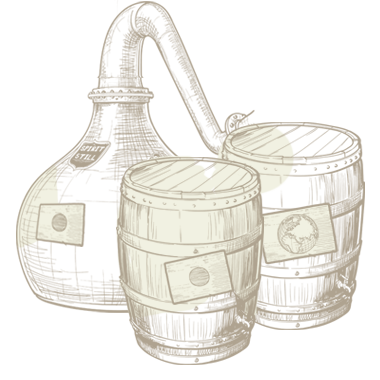 Japanese World Whisky
Blend of whiskies distilled in Japan completed by foreign whiskies.

Peaty
Notes of medicinal peat, iodine, earthy, seaweed, ...