Your cart
Your basket is empty at the moment
If you want to save products for later you need to login first : Sign in
Description
Ryusei Nagomi Junmai is a limited release from Fujii Shuzo, founded in 1863 in the Hiroshima area and renowned for its high quality water.
Brewed according to a long inherited traditional method, this sake is a "pure rice" composed of three ingredients; rice, koji and water. The term Nagomi, which evokes calm and serenity in Japanese, aptly represents the balanced character of this cuvee. The sweetness of the rice, the fruity notes and a beautiful acidity form a beautiful harmony during the tasting.
Ryusei Nagomi Junmai Sake can be enjoyed in a wide range of temperatures, and goes well with vegetables whether cooked raw in salads, steamed or mashed.
Détails
Details Ryusei Nagomi Junmai
Type

Saké - Nihonshu

Category

Junmai

Brand

The great Sakes of Hiroshima

Brewery

Fujii Shuzo

Region

Honshu - Hiroshima

Strength

16%

Volume

72 cl

Polishing rate

65% (Remaining rice grain)

Rice variety

Hattan Nishiki

Packaging

Bottle only

Read more
Brewery
Brewery

Fujii Shuzo - Ryusei

Fujii was founded in 1863 in Takehara, a region of Hiroshima Prefecture known for its high quality water, ideal for the production of premium sake.

Since its inception, the small company has aimed to uphold tradition by producing only junmai sake with the three essential ingredients, rice, water, and kōji. It is through the traditional Kimoto method that the brewery emphasizes brewing, the starting point in sake making.

Learn more

Mineral
Minerality that will remind you of a white wine such as Sancerre or Riesling

To be tested warm
Can be served warm for a different experience
Vegetables
Will perfectly reveal the subtlety and freshness of your vegan dishes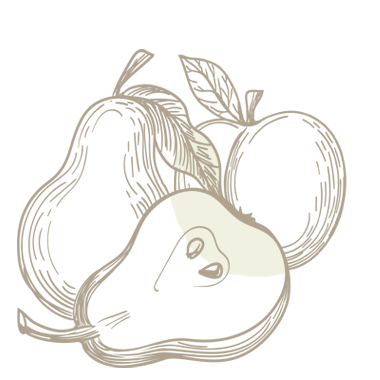 Yellow fruits
Notes of peach, apricot, apple, pear, plum, ...
Your reviews
Your reviews on
Ryusei Nagomi Junmai
Anonymous customer published the 31/12/2021 following an order made on 16/12/2021
Très bien en apéritif ou avec le dessert. Par contre trop fort pour un poisson (de mon avis)