Back

Japanese whisky

Sélection

Tous les whiskies

Tous les whiskies

Sake & Co

Tous les sakés

Toutes les liqueurs

Spirits from Japan

Inspiration

Distiller's Club

Join the Club

Express delivery on all orders (in France), priority access to rare & collector whiskies, advantages and more...

Mixology

Article

Distillery tours: Shinshu, the origin of Mars Whisky

Let start our Japanese Whisky Distillery tours with Mars Whisky and its original distillery, Shinshu (translation upcoming).

Lire l'article
Back

Japanese whisky

Whisky Japonais

Guide me!

Best-seller

Distilleries

Distilleries

Sake & Co

Saké type

All sakes

Best-seller

Umeshu - Liqueurs de fruits

Umeshu - Fruit liqueurs

All fruit liqueurs

Best-seller

Alcools traditionnels

Traditional alcohols

Spirits from Japan

Gin type

Best-seller

Rhum japonais

Japanese rum

Rhum

Rare

Vodka du japon

Japanese vodka

Vodka

Best-seller

Inspiration

Currently

Currently

/ Distiller's Club

Thé du Japon

Express delivery on all orders (in France), priority access to rare & collector whiskies, advantages and more...

Mixologie
Your cart
Your basket is empty at the moment
If you want to save products for later you need to login first : Sign in
Kirin Pure Malt 20th Anniversary
Blended Malt - 40 ° - 70 cl
Created in 1993 to celebrate the 20th anniversary of Fuji Gotemba Distillery, Kirin Pure Malt 20th Anniversary is a blend of single malts distilled and aged at the foot of Mount Fuji in Japan
Read more
This product is no longer available but you may be interested in:
Description
Created in 1993 to celebrate the 20th anniversary of Fuji Gotemba Distillery, Kirin Pure Malt 20th Anniversary is a blend of single malts distilled and aged at the foot of Mount Fuji in Japan, which some of them has the distinction of having been distilled in column stills, usually used for the production of grain whisky, instead of traditional pot stills.
Perfectly blended by Fuji Gotemba Chief Blender, this whisky is a brilliant illustration of the meticulous work that Japanese people are able to produce. Intense fruity and woody aromas escaping from when opening the bottle, eventually assert itself on the palate, delivering a beautiful complexity charged in notes of pineapple, mango, pepper and oak, with late tasting some hints of vanilla, nuts and tobacco leaves.
Kirin Pure Malt 20th Anniversary is a whisky that can be enjoyed with or without dry ice, but also in a Japanese style filled with sparkling water and lot of ice.
Détails
Details Kirin Pure Malt 20th Anniversary
Type

Blended Malt

Brand

Kirin Whisky

Distillery

Fuji Gotemba

Region

Honshu - Shizuoka

Strength

40 °

Volume

70 cl

Type of Cask

Bourbon

Bottling

Limited Edition

Peat

No peated

Packaging

Cardboard case

Read more
The distillery
The distillery

Fuji Gotemba

Fuji Gotemba is a distillery founded in 1972 by the Kirin Group and located at the foot of the famous Mount Fuji, the brand's emblem.

The distillery is located at 610 meters above sea level, in a natural environment. The distillery has springs where the pure water has been filtered through layers of volcanic rocks for decades. At this altitude, the climate is rather cool with an average temperature of 13°C, and the high humidity throughout the year is ideal for maturing the whiskies.

Learn more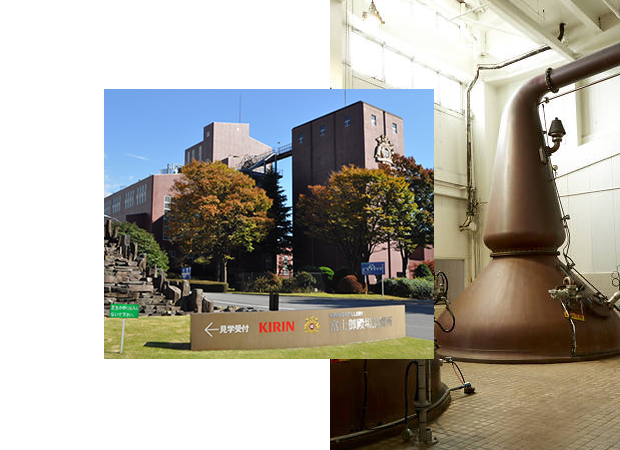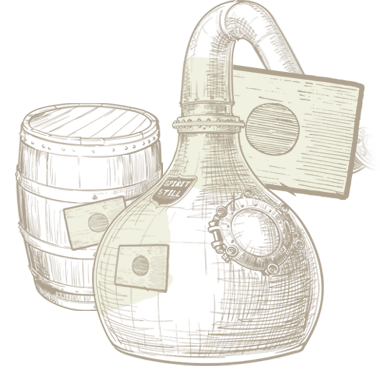 Japanese whisky
Made of whiskies exclusively distilled, aged and bottled in Japan.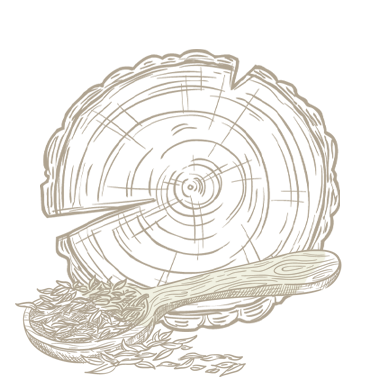 Woody
Notes of undergrowth, humus, bark, oak, resinous, ...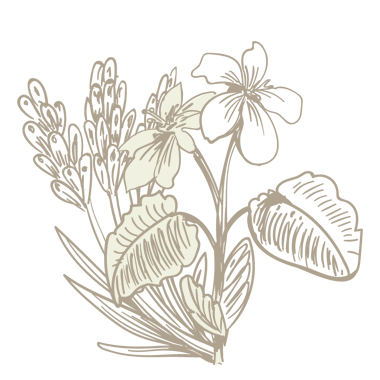 Flowers
Notes of rose, lavender, lila, orange blossom, geranium, heather, ...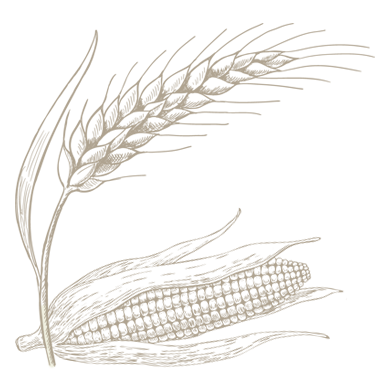 Cereals
Notes of barley, wheat, rye, corn, malt, hay, ...
Uisuki suggests you