Your cart
Your basket is empty at the moment
If you want to save products for later you need to login first : Sign in
Description
Akkeshi Boshu is a 100% Japanese single malt bottled by the Akkeshi distillery built in 2015 on the northernmost island of Hokkaido in the Japanese archipelago.
Although it has a short maturity of about 4 years, this whisky has a smooth profile expressing a great aromatic richness. On the nose we discover notes of dried fruits, milk chocolate, citrus fruits and a smell of burnt wood smoke and roasted hazelnuts. In the mouth it develops its creamy texture that accompanies aromas of citrus, cane sugar and an elegant slightly salty peat. The finish expresses notes of bitter cocoa that blend with the finesse of peat and the sweetness of citrus.
This edition, bottled in 2021, is a blend of peated and unpeated malts, with a small portion coming from locally grown ryofu domestic barley. These malts were distilled in 2017 and were matured for 4 years in bourbon casks for about 90% of them, the rest were matured in other casks such as the famous mizunara casks.
Akkeshi Boshu is the third whisky in the "24 Sekki" series, inspired by the ancient Asian calendar where a year is divided into 24 solar seasons, each of which has a name and is associated with a specific seasonal change such as the onset of winter or the spring equinox. Boshu refers to the sowing season of cereals such as rice or barley. It is also the time when fireflies appear and light up the undergrowth of Hokkaido. It is a tribute to this season that the distillery wanted to propose on the label through an image representing a flock of fireflies.
Product limited to 1 bottles per order.
Détails
Details Akkeshi Single Malt Peated Boshu
Type

Single Malt

Distillery

Akkeshi

Region

Hokkaido

Strength

55%

Filtration

Unchill filtered

Volume

70 cl

Age

4 year old

Bottling Date

2021

Type of cask

Bourbon - Mizunara

Bottling

Small Batch

Coloring

Uncolored

Packaging

Cardboard case

Read more
The distillery
The distillery

Akkeshi

Founded in 2013 by the Kenten Company, Akkeshi Distillery is sometimes referred to as the little Lagavulin for its similarities to the famous Scottish distillery.

Akkeshi is the second Japanese whisky distillery based on the island of Hokkaido after the famous Yoichi distillery of Nikka. Like its neighbor, it is inspired by the Scottish spirit with its pair of Forsyths traditional pot stills and the use of peated barley to produce single malts with a strong peaty character like those of Islay.

Learn more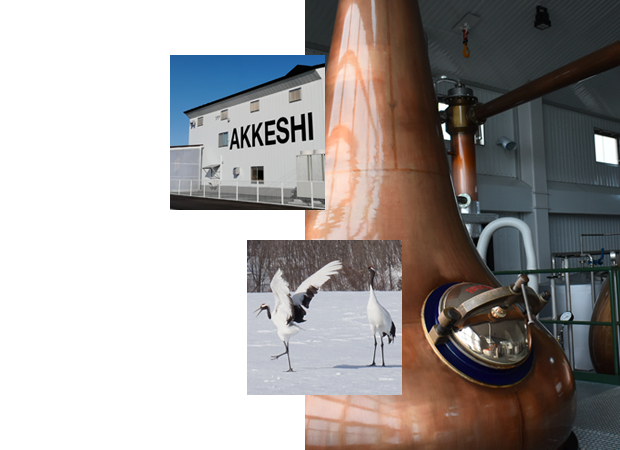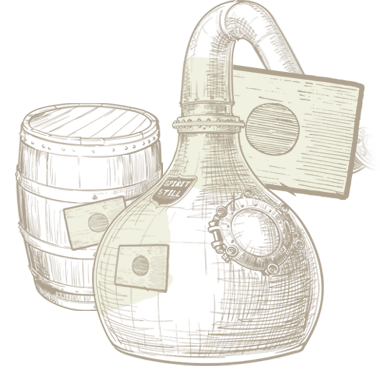 Japanese whisky
Made of whiskies exclusively distilled, aged and bottled in Japan.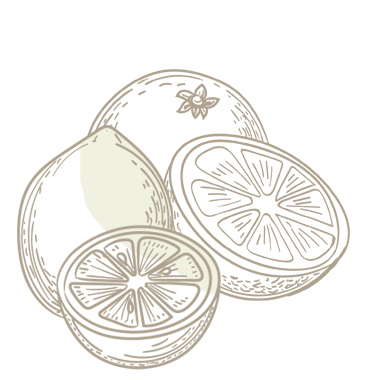 Citrus
Notes of grapefruit, mandarin, yuzu, orange, lemon, ...

Peaty
Notes of medicinal peat, iodine, earthy, seaweed, ...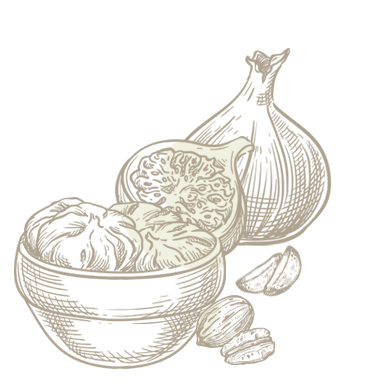 Dried fruits
Notes of Sherry, dried fig, prune, candied fruits, ...
Your reviews
Your reviews on
Akkeshi Single Malt Peated Boshu
Yanis T. published the 22/08/2023 following an order made on 13/08/2023
Super bouteille